We are researching groundwater extremes, the effects of environmental and climate change on groundwater in the UK and internationally, and what these mean for building a more resilient future for our water resources.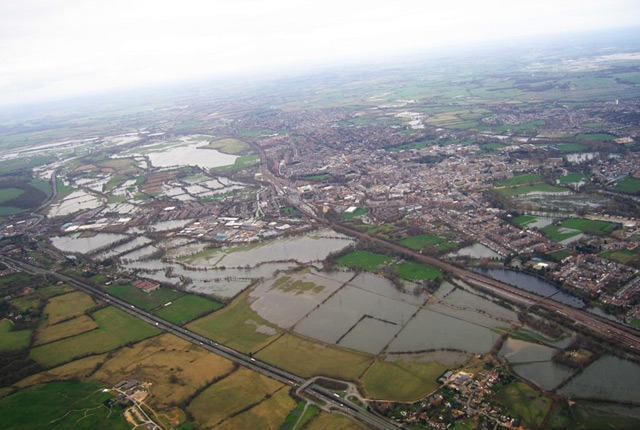 Our research includes quantifying and predicting groundwater extremes (floods and droughts) and improving evidence and understanding of the effects of environmental change on groundwater resources and quality, particularly under the extremes of floods and droughts. The research is focused on the UK and globally in areas of existing or potential future water resource and quality stress, such as sub-Saharan Africa, India and South-east Asia.
We work closely with a wide range of partners both in the UK and internationally to ensure that our research helps them to improve planning and management of water resources, from community to national scale.
Groundwater extremes
Groundwater is affected by extremes in the weather. Periods of abnormally high rainfall can result in groundwater flooding of basements and the emergence of groundwater at the ground surface, causing damage to property and infrastructure.
Conversely, groundwater levels fall during prolonged periods of dry weather. There is less flow of groundwater to surface streams and wetlands and less groundwater is available for abstraction for use in public supply, for farmers for irrigation, and for industry.
In parts of sub-Saharan Africa, groundwater droughts in extreme cases can lead to failure of crops and loss of access to drinking water.
Groundwater and environmental and climate change
Environmental change and climate change form the context for most of our groundwater research both in the UK and internationally. Here we take 'environmental change' to mean decadal and longer-term natural or anthropogenic changes in the environment, such as changes in land cover and land use, in soils and wider catchment characteristics. 'Climate change' is taken to mean changes on a similar timescale in the climate, such as changes in temperature, precipitation, and extreme weather events.
We are actively investigating a number of specific topics related to environmental change and climate change, including:
investigating the effect of warming on groundwater droughts in the UK over the last 100 years
modelling potential changes in groundwater recharge across the UK to 2100
modelling future climate change effects on groundwater resources in the UK using UKCP18 scenarios (Future Flows 2 case study)
assessing resilience of groundwater in Africa to environmental change
We undertook the Future Flows project, carrying out a consistent assessment of the effect of climate change on river flows and groundwater levels across England, Wales and Scotland using the UKCP09 probabilistic climate projections from the Met Office Hadley Centre.rnrnNow, along with UKCEH and HR Wallingford, we are extending this study to use the latest UKCP18 probabilistic climate projections from the Met Office Hadley Centre to develop a prototype climate service that will enhance the resilience of the UK water sector to drought events.rnrnSimulated and observed historical groundwater-level time series are being compared using the non-parametric standardised groundwater level index (SGI). The SGI was developed at the BGS as a means of transforming groundwater-level time series into an intuitive, quantitative metric to characterise the duration, magnitude and intensity of groundwater drought.rnrnThe SGI is being used to interrogate the model's ability to capture these different characteristics over historical drought periods in the observation data at each borehole.
Contact
If you want to discover more then please contact John Bloomfield.
You may also be interested in