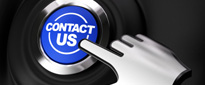 Miss Helen Burke
Geoscientist
Location: Keyworth
Tel: 0115 936 3053
E-mail Miss Helen Burke
Biography
2004 –present : Geological surveying, specialising in lowland UK Quaternary. Areas surveyed include: Norfolk, Vale of York and Anglesey. Plus two field seasons mapping in the United Arab Emirates (2010)
2003 –present : Constructing digital 3D models using GSI3D software, both commissioned and for scientific research.
2003 –2005 : Undertook training in GIS, GSI3D and geological surveying; tested SIGMA Mobile for capturing digital field data
1999 –2003 : BGS Central Enquiries desk and GeoReport compilation; etablished Ask About Geology service
1995 –1998 : Single Honours Geology Degree, University of Leicester
Professional association
Committee member: East Midlands Regional Group (EMRG) of the Geological Society of London
Fellow of the Geological Society of London
2008 –present : C. Geol
Published outputs
H. F. BURKE, D. J Morgan, H. Kessler and A H Cooper, 2010. A 3D geological model of the superficial deposits of the Holderness area. British Geological Survey Commissioned Report CR/09/132.
Imbricate thrust stack model for the formation of glaciotectonic rafts: an example from the Middle Pleistocene of north Norfolk, UK. BURKE, H. F., Phillips, E., Lee, J. R., Wilkinson, I. P., Balson, P. S. Submitted to Boreas, September 2008.
Lee, J.R., Bateman, M.D., BURKE, H.F., Hitchens, S., Morigi, A., Phillips, E. 2011. Geological notes for the Quaternary deposits of the Thetford District (1:50 000 Sheet 174). British Geological Survey Internal Report, IR/08/70. 37pp.
Thomas, R.J.; Leslie, A.B.; BURKE, H.F.; Lee, J.R.; Farrant, A.R.; Price, S., 2012. Geology of the Ghantoot 1:100 000 map sheet, 100-11, United Arab Emirates. Nottingham, UK, British Geological Survey, 44pp.